How to Order Champion Parts
Champion Compressor Replacement Parts
Because Champion offers so many replacement parts--we do not list them here on this site.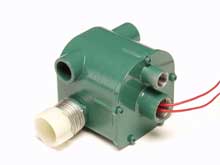 Before you contact us...
Find the PART NUMBER you need
from your air compressor manual...
and/or have your compressor's
MODEL and SERIAL NUMBER
We will need this information in order to obtain the correct parts.

Look on your pump opposite the flywheel for the PUMP MODEL & SERIAL NUMBER.( it is on a metal tag attached by 2 screws). If you do not have a manual...you should order one.
Email us compressors@mcguire.biz or call us with your
PART NUMBER... 1-888-229-9999